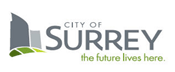 Deputy City Clerk
City of Surrey
Looking for a great place to work where your contributions are valued and you can help make a difference in a city of vibrant communities? This is an incredible opportunity to work for one of BC's top employers for six consecutive years and to contribute to the exciting evolution of the City of Surrey!
Responsibilities:
Reporting to the City Clerk and operating in the Legislative Services Division, the Deputy City Clerk supports the political administration, records management and municipal election for the City. In addition, the Deputy City Clerk is responsible for service and business planning; legislation and policy review; and metric/dashboard development and analysis. The Deputy City Clerk works in tandem with the City Clerk to provide legislative expertise and support to City Council, the City Manager, senior management, staff and the public.
Qualifications:
The successful candidate will have a Bachelor's Degree, ideally in Business Administration, Public Administration, Local Government and/or Legal Administration. The successful candidate will have ten years of progressively responsible experience with a strong understanding of the municipal and legislative environment. The role requires excellent interpersonal, communication and problem solving skills along with extensive knowledge fundamental principles and practices related to the development and adoption of City bylaws, and municipal policies and procedures. The candidate must have the capacity to assume broader leadership opportunities within the City.
To Apply:
Should you be interested in learning more about this leadership opportunity please contact Carol Robinson or Paul Phillips at 604.998.4032 or forward your resume, a letter of introduction and the names and contact information for three referees, in confidence, to info@hwest.ca
We will respond to all who express interest.