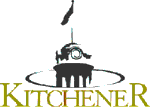 Executive Director of Economic Development
City of Kitchener
We are proud of our history and heritage and excited about our future! Kitchener is at the heart of a region that has the skills and capacity to create new opportunities for businesses in every sector to thrive and for citizens and visitors to come together to celebrate the arts, sports and leisure and living life to its fullest.
Kitchener is the largest municipality in Waterloo Region. Located in the geographic heart of the region, it is home to 240,000 people. The city features a diverse mix of industry, technology and post-secondary institutions, including the University of Waterloo's new School of Pharmacy, the main campus of Conestoga College and Wilfrid Laurier University's School of Social Work. It is also home to the K-W Symphony Orchestra and Centre in the Square, the region's premier performing arts theatre.
The metropolitan area, which includes the neighbouring cities of Waterloo and Cambridge, has over 560,000 people, making it the 4th largest Census Metropolitan Area (CMA) in Ontario and the 10th largest CMA in Canada.
Job Description:
We have an exciting opportunity if you are an experienced senior leader with a passion for economic development and for building dynamic and creative relationships with your team, peers and internal and external partners.
The City of Kitchener is looking for an Executive Director of Economic Development, who will be responsible for leading the activities of the Economic Development division and ensuring that the division's activities are carried out in an effective, efficient and innovative manner.
Responsibilities:
As the Executive Director of Economic Development for the City of Kitchener, you will have a unique and exciting opportunity to contribute to the bright future of a dynamic, mid-sized city well-known for its entrepreneurial and creative spirit, and its resourceful approach to downtown re-energization.
The Executive Director of Economic Development at the City of Kitchener requires a dynamic, detail oriented, seasoned leader with strong political acumen, exceptional interpersonal and trust building skills.
This leader has the ability to build and support collaborative teams as well as foster strong relationships with elected officials, government agencies and the development community within the Region of Waterloo and beyond, including nationally and internationally.
The Executive Director of Economic Development directly supervises the work of 1 Manager, Downtown Community Development; 1 Manager, Waterloo Region Small Business Centre; 1 Manager, Kitchener Market; 1 Manager, Business Development; 1 Manager, Special Events, 1 Manager of Arts and Culture, 1 Technical Analyst and 1 Executive Assistant (Economic Development), with full responsibility for interviewing and selection, orientation and training, direction and guidance, and performance management.
Reporting to the Chief Administrative Officer, you will be responsible for planning, directing, and implementing activities that serve to support the City's economic development vision, mission and strategic economic goals in areas related to Special Events, Arts and Culture, Small Business, Urban Investment, Downtown Community Development, Business Development and the Kitchener Market.
You will also provide leadership to strategic high-level corporate relationships such as Communitech, Waterloo EDC, the University of Waterloo, Wilfrid Laurier University, Conestoga College as well as key corporate partners with local, regional as well as international business clients and partners.
Your collaborative nature and strong political acumen guides your interactions with your staff, colleagues across the organization, the City Council, and the development community.
Qualifications:
Having completed your 4 year University Degree (Master's degree preferable) , preferably in Business Administration, Economics, Marketing or a related discipline,
you also have demonstrated record of accomplishments in business and economic development and related fields of work, including relevant Public Sector experience (preferably including the Municipal Government sector), with at least 5 years in a senior supervisory level.
To Apply:
It is anticipated that shortlisting of candidates for interviews will take place around mid-March and the interviews will be conducted during April. If you are interested in exploring this further and for a complete Position Profile, Please contact Kartik Kumar, Managing Director at Legacy Executive Search Partners at 416-814-5809, Ext 226 or kartik.kumar@lesp.ca.