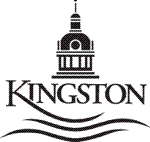 Senior Planner
City of Kingston
Kingston's vision of being a smart, livable 21st century city is fast becoming reality. History and innovation thrive in our dynamic city located along the beautiful shores of Lake Ontario, an easy drive from Toronto, Ottawa and Montreal, in the heart of eastern Ontario. With a stable and diversified economy that includes global corporations, innovative startups and all levels of government, Kingston's high quality of life offers access to world-class education and research institutions, advanced healthcare facilities, affordable living and vibrant entertainment and tourism activities.
Position Summary
Reporting to the Manager, Development Approvals, the Senior Planner shall research, prepare and present recommendations on development applications to Planning Committee and City Council.
KEY DUTIES & RESPONSIBILITIES:
Project manage and process development applications and land use policy projects that have city-wide impacts affecting social, economic and environmental factors.
Assist with consultant led project work. Prepare study outlines, arrange for expressions of interest and proposal calls, recommend consultant selection, act as the primary contact for the City, and oversee the completion of project deliverables, including the review and oversight of program budgets.
Provide an advanced level of planning knowledge to assess all development applications submitted to the City for approval with an emphasis on major, complex applications and projects.
Provide professional planning advice and clarification of processes to the public, agencies, and other stakeholders.
Present planning recommendations and information to Committees of Council during statutory and non-statutory public meetings.
Represent the City at Ontario Municipal Board (OMB) hearings.
Respond to planning initiatives undertaken by other jurisdictions and levels of government.
Represent the department on various internal and external task forces.
Perform other related duties as assigned.
Qualifications, Competencies
Four (4) year degree in Planning, Geography or Urban Studies;
Over five (5) years of relevant Planning experience, preferably in a municipal setting;
Membership in, or eligibility for full membership in the Ontario Professional Planners Institute (OPPI);
Relevant Planning experience in an urban / rural municipality is an asset;
Must demonstrate extensive knowledge of Planning principles, concepts, practices, methods and applicable legislation;
Must have excellent understanding of Municipal Government with a well-developed ability to interpret policies and regulations of the Planning Act, the Provincial Policy Statement and other applicable Municipal and Provincial legislation;
Must have an excellent understanding of the relationship between policy preparation and implementation requirements through the various processes of development approval through direct experience with development applications;
Effective interpersonal skills with the ability to communicate verbally, often involving public presentations, and in writing to all levels of the organization, with elected officials, the media and the public;
Effective consulting, conflict resolution and negotiating skills when dealing with the community, developers, consultants, other city departments and public and private agencies;
Experience providing expert testimony at the Ontario Municipal Board or other similar tribunal;
Must demonstrate corporate competencies: Customer Focus, Results Orientation, Integrity, and Teamwork.
Skills, Abilities, Work demands
Excellent analytical skills showing good judgment and sound problem solving skills;
Superior communication skills, both oral and written, with the ability to prepare concise reports and policy documents pertaining to various complex planning matters;
Proficient skills in Microsoft Office;
Strong organizational and project management skills with the ability to set priorities, manage multiple tasks with changing priorities, and work under the pressure of frequent deadlines;
Well-developed facilitation and problem solving skills;
Effective interpersonal skills;
Mediation/negotiation and conflict resolution skills are an asset;
Must obtain and maintain a satisfactory CPIC (Criminal Reference Check) at own expense, at time of hire;
Must possess and maintain a valid class "G" driver's license and provide own vehicle.

Hourly Rate : $41.76-$48.89 (2018 Rate)
Please apply to Career Opportunities at: www.cityofkingston.ca/Careers
Your resume must clearly demonstrate how you meet the requirements of the position. Please upload to your profile, any educational Degrees, Diplomas and/or Certificates that are relevant and required for the position you are applying to. We thank all of those who apply; however, only those selected for further consideration will be contacted. The City of Kingston is an equal opportunity employer. Accessibility accommodations are available for all parts of the recruitment and selection process. Applicants need to make their needs known in advance. Information collected will be handled in accordance with the Municipal Freedom of Information and Protection of Privacy Act.