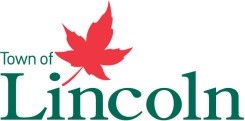 Manager of Transportation & Operations
Town of Lincoln
Bordering Lake Ontario and the Niagara Escarpment and situated along the famous wine route of Ontario, the Town of Lincoln is home to more than 50 of the area's award-winning wineries, a diverse landscape, and a growing population.
Reporting to the Director of Public Works, the Manager will contribute by advancing strategic priorities of the Division through innovative practices and championing infrastructure, operations and maintenance activities to ensure effective delivery of the Town's programs and services.
The successful candidate should possess the following:
Advanced diploma or degree in Civil Engineering;
Certification by the Ontario Association of Certified Engineering Technicians and Technologists (OACETT)
Certification by the Ontario Association of Roads Supervisors is preferred;
Minimum seven (7) years of demonstrated experience fostering partnerships and collaboration with various stakeholders;
Experience supervising in a unionized environment;
Experience in road rehabilitation;
Experience with Winter Operation Management;
Experience with Active Transportation projects;
Excellent communication skills.
Along with a dynamic working atmosphere, the Town offers an excellent benefit package and pension plan.
Qualified candidates are requested to forward their resumes by 4:30 pm on Monday January 22, 2018 to:
HR Specialist
The Town of Lincoln
4800 South Service Road
Beamsville, ON L0R 1B1
Email: resume@lincoln.ca
For additional information see www.lincoln.ca
This job advertisement is available in alternate formats, or accessible communication supports, upon requests.
We thank all applicants that apply, but advise that only those selected for an interview will be contacted. The information gathered is in accordance with the Municipal Freedom of Information and Protection of Privacy Act and will be used only for candidate selection.