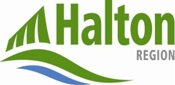 Director, Financial Services & Payroll
Halton Region
Halton Region is situated on the northern shore of Lake Ontario and includes the City of Burlington, the Town of Halton Hills, the Town of Milton and the Town of Oakville. Halton Region is committed to meeting the needs of its residents through the delivery of cost-effective, high quality programs and services, including water and wastewater; regional roads and planning; paramedic services; waste management; public health; Ontario Works; children's and seniors' services; social/not-for-profit housing; heritage programs; emergency management and economic development. More information is available at www.halton.ca
Overview
Reporting to the Commissioner of Finance & Regional Treasurer, the Director, Financial Services & Payroll is a newly created senior leadership role that will provide expertise and oversight in the provision of accounting, financial reporting and payroll services while advising senior management and Regional Council on key initiatives, and ensuring that Council is fully aware of the financial implications of decisions and that Halton Region's solid financial framework is sustained.
Specific accountabilities will include:
Managing the Division by providing direction, vision and support to staff.
Maintaining a Performance Management Framework that Supports Benchmarking, Alternate Service Delivery Reviews and Management Decision Making.
Developing and Maintaining High Standards and Service Levels to the Department.
Providing Sound Strategic and Financial Advice to senior management.
Regularly presenting financial information to Council.
Managing the Region's contracts with local hydro companies for Water Meter Reading, Billing and Payment Collection Services.
Managing the Region's Payroll Services.
As Treasurer to Halton Community Housing Corporation (HCHC), overseeing the development of the accounting and financial reporting policies of the Region and the HCHC.
Managing the development and supervision of the accounting system infrastructure and procedures in accordance with the accounting and financial policies and procedures approved by the Regional Treasurer.
Supporting continued improvement of existing financial internal controls, such as new on-line work flows and approval of invoices, enhanced controls over the vendor master file, and approval of goods & services in accordance with approved Purchase Orders.
Overseeing the integrity and quality of TCA information in the Region's information systems (SAP and RIVA).
Reconciling asset accounting registers (SAP and RIVA) to each other, to the General Ledger and to asset management source systems.
Effectively liaising with government agencies, third party employee/employer benefit providers and actuaries.
Required Skills, Experience & Knowledge
Bachelor's degree in Finance, Economics or Business Administration with 10-15 years' experience in delivering and managing financial and payroll services in a large public sector organization, with 5+ years in leadership and management with significant scope of responsibility, influence and impact. Excellent communication skills, confidence in delivering financial presentations and a professional accounting designation (CPA) is required. An MBA or MA and experience in municipal financial services and payroll would be an asset.

Feldman Daxon Partners Contact Information:
To express interest, or should you have any questions regarding this exciting opportunity, please contact and/or forward your cover letter and resume (confidentially) to:

Patrick Rowan, Partner, Feldman Daxon Partners
45 St. Clair Avenue West, Suite 700,
Toronto, Ontario M4V 1K9
Tel.: 416-515-7600 x254
E-mail: prowan@feldmandaxon.com

About Feldman Daxon Partners www.feldmandaxon.com
Feldman Daxon Partners is Canada's longest-standing national provider of executive search, career transition, and coaching/leadership development services. Since 1991, we have been at the forefront of innovation in human resources consulting by integrating these three services. Our Executive Search practice has been locating top talent for senior executive and managerial positions on a retainer-fee basis since our firm was founded in 1991. Our unwavering set of core values and dedication to client service has allowed us to build and maintain relationships with hundreds of clients in virtually every market sector, and across Canada. Regular communication, high quality candidate shortlists, industry knowledge, judgment, and expediency in our retainer search services are all reasons Canada's leading companies choose to partner with the professionals at Feldman Daxon.