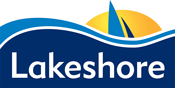 Director of Finance
Town of Lakeshore
The Town of Lakeshore has an employment opportunity for a Director of Finance. Reporting to the Chief Administrative Officer, this highly motivated, team oriented individual will assume a leadership role as part of the Senior Management Team. The Director of Finance is responsible for the overall administration of all aspects of finance services in accordance with Town policies and statutory legislation including administration of the budget. This position also oversees the Information Technology (IT) Division.
The Town of Lakeshore offers a comprehensive compensation and benefit package commensurate with experience. Please visit our website at www.lakeshore.ca to view the full job description of the position.

Interested and qualified candidates who possess a University degree in business administration with an accounting designation and a minimum of 7 years progressive experience are invited to submit a detailed resume by January 15, 2018 by e-mail to jobs@lakeshore.ca clearly indicating Director of Finance in the subject line. Please note that preference may be given to individuals with municipal finance experience.
While we appreciate all applications, we acknowledge only those applicants invited for an interview. Personal information is collected under the authority of the Municipal Freedom of Information and Protection of Privacy Act and will only be used for the purpose of determining eligibility for this competition. The Town of Lakeshore is an equal opportunity employer. Accommodations under the requirements of the Accessibility for Ontariatons with Disabilities Act (AODA) will be provided upon request.