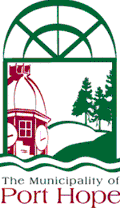 Transportation Operations Manager
Municipality of Port Hope
The Municipality of Port Hope is a remarkably picturesque community located on the shore of Lake Ontario and nestled in the Northumberland Hills, approximately 100 Km east of Toronto. With a population of 16,500, the Municipality is an active, vibrant, healthy, and caring community, offering a wonderful blend of rural and urban lifestyles and magnificent historic architecture. Learn more about us at www.porthope.ca
Responsible to: Director of Works and Engineering
Responsibilities:
The Transportation Operations Manager is responsible for the efficient and cost-effective management of the Transportation division, both urban and rural area, including roadside environment and infrastructure, fleet maintenance, waste transfer operations, traffic and street lights, transit and the associated human resources in the Municipality of Port Hope
Qualifications:
Civil Engineering Diploma plus education in Construction Management and Certified Roads Supervisor Certification required. Registered as C.Tech or CET would be considered an asset.
Three (3) to four (4) years' experience in roads infrastructure, maintenance and construction with understanding of standards and regulations required for Roads construction/ maintenance.
Progressive supervisory experience required, preferably in Union and Non-Union environment; Municipal experience would be an asset.

For more details on this position, please visit the Municipal website at www.porthope.ca, in the Careers section.
Hours: Full-time position; forty (40) hours per week with some requirement to work hours outside of the office hours
Compensation: $80,350 - $97,656 per annum
Benefits: Group Health, Dental and Life Insurance benefit plan after three months and OMERS Pension Plan as of date of hire
Application process: Please submit your resume on or before Tuesday January 9, 2018 via:

Website: www.porthope.ca (Click on Careers; Apply)
Email: HR@porthope.ca
Mail: Human Resources Manager
Municipality of Port Hope
56 Queen St., Port Hope ON L1A 3Z9
Fax: 905-885-7698
Phone: 905-885-4544
The Municipality of Port Hope thanks all applicants for their interest in the position; however, only those candidates selected for an interview will be contacted. Personal information is collected under the authority of the Municipal Freedom of Information and Protection of Privacy Act and is used to determine eligibility for potential employment. The Municipality of Port Hope is an equal opportunity Employer. Work accommodations are available, upon request, in the recruitment process for applicants with disabilities.