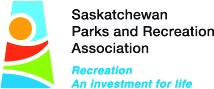 Chief Executive Officer
Regina, SK
The Saskatchewan Parks and Recreation Association (SPRA) is a non-profit member-based organization whose purpose is to promote, develop and facilitate parks and recreation opportunities throughout the province. Formed in 1961, the SPRA is recognized as the provincial umbrella organization for parks and recreation in Saskatchewan. The SPRA has successfully fostered strong local, provincial, national and international partnerships to ensure that recreation and wellbeing remains a priority for the citizens of Saskatchewan.
The CEO is responsible for the management and leadership of the SPRA in accordance with the strategic plan developed in concert with the Board of Directors. The CEO is accountable for the budgeting, forecasting, and operations and will ensure they are in accordance with the priorities set by the Board. The CEO will ensure that the distribution of annual grants is carried out consistently and within relevant criteria and policy. The successful incumbent will establish a clear understanding of the services offered by SPRA to members and stakeholders as well as being an advocate for the sector within Saskatchewan and with its broader role on the national stage.
The new CEO will bring a minimum of 10 years' experience in a senior leadership role and a degree or diploma in recreation or a similar degree in a related field. Prior experience reporting to a governance board is a must, and prior experience in the municipal sector is considered a very strong asset. Strong leadership, negotiation and relationship building skills are essential for success in this role, as is superior business and financial acumen. As the representative of SPRA towards all internal and external stakeholders, the new CEO will possess strong communication and presentation skills and a high degree of professionalism.
For more information about Saskatchewan Parks and Recreation Association, visit their website at www.spra.sk.ca.
If you are searching for an opportunity to positively influence the physical and mental well-being of the residents in the province, please contact Johan or Wanda.
Wanda Posehn
306.359.2554
wposehn@aplin.com
www.aplin.com
Johan Bolin
403.351.2448
jbolin@aplin.com
www.aplin.com