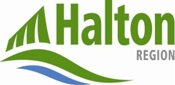 SCADA Technology Coordinator
Region of Halton
Water & Wastewater Treatment

Note: Applicants will be considered for interviews based on the information provided in their application to the Region of Halton including a current resume and cover letter. We thank all applicants for their interest, however only those under consideration will be contacted.
Purpose:
This position works as part of a team of SCADA specialists to provide a full range of support services for all aspects of the SCADA systems in the Region's water and wastewater facilities.
Preferred Background:
The successful candidate will possess a degree in Computer Science or Software Engineering with five (5) years progressive experience in programming Visual Studio .NET, Microsoft SQL Server in a PLC/ SCADA System environment. Five (5) years progressive experience programming Allen-Bradley PLCs (all versions), programming Wonderware's InTouch, Historian, Historian Client SQL Server 2008 and I/O Servers; experience using PanelBuilder32 and FactoryTalk View Studio Machine Edition (all versions) and Windows 7 and Windows Server operating systems; experience working with Ethernet networks is required. Experience working in a municipal water and wastewater environment is preferred. To be successful in the role, the candidate will have strong organizational skills with the ability to manage multiple priorities. Strong troubleshooting and critical thinking skills, along with the ability to work alone with minimal supervision is required. The ability to read, interpret and develop process control narratives from process and instrumentation drawings, electrical control schematics and instrumentation loop drawings is also required. Knowledge, understanding and experience with related legislation and acts pertinent to the Water and Wastewater industry such as Occupational Health and Safety Act, Ontario Water Regulation Act, Safe Drinking Water Act is preferred. Preference will be given to applicants with experience working with Terminal Services, thin clients and ACP's ThinManager software platform for distribution of InTouch applications. Preference will be given to applicants with experience working with AutoCAD. An equivalent combination of education and experience will be considered.
Working Conditions:
The successful candidate will be made an offer of employment on the condition that the Regional Municipality of Halton receives a current (obtained within the past six (6) months), original and acceptable Police Security Clearance, by the first day of employment. The incumbent will be required to serve on stand-by on a rotational basis, and respond to after hour callouts. Must possess and maintain a valid Class G Ontario driver's license. Daily travel within Halton Region is required, incumbent must supply their own transportation.
Duties:
Work as part of a team to provide a full range of support services for all aspects of the SCADA systems in the Region's water and wastewater facilities.
Work with Operators and Maintenance staff to develop control narratives, write, test and commission PLC programming, HMI programming and configuration including graphics, alarming, trending and reporting systems for significant changes to the existing SCADA systems.
Work as part of a project team to provide input and ensures compliance with the Region's SCADA standards on Capital Projects through reviews of narratives, engineering drawings, contract specifications, PLC and HMI code and attending factory and site acceptance testing and other start-up and commissioning activities.
Troubleshoot, diagnose and correct Allen-Bradley PLC hardware and software, SLC 5/05s, CompactLogix and ControlLogix, Wonderware's InTouch, I/O servers, Historian and Historian Client Software.
Troubleshoot and make corrective actions to PanelViews and PanelView Plus terminal hardware.
Manage work orders in a SAP Plant Maintenance module environment.
Take a lead role in ownership, updating and maintenance of the Region's SCADA Standards including research and development of new technologies.
Document and save any deviations from the current Regional Standards and provide recommendations for changes to Regional Standards.
Research and monitor new software, hardware and technologies to ensure optimization of equipment and process controls, and provide input into SCADA standards development to ensure Halton capitalizes on technology advancements.
Prepare and maintain network architecture (AutoCAD) drawings for all water, wastewater, waste management and biosolids facilities with SCADA systems.
Perform other duties as assigned.
Apply on line by clicking here
Posting Expires: January 12, 2018
Posting #: PW-445-17
Halton Region is pleased to accommodate applicants who have a disability. Please inform Human Resource Services at 905-825-6000 ext. 7700 if you require a disability related accommodation to participate in the recruitment process.

NOTE: Personal information collected through the job application process will only be used for the purpose of determining qualifications for employment. Halton Job Postings