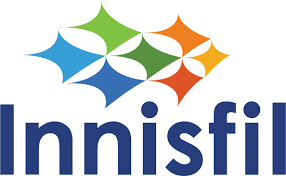 Leader - Customer Experience
Town of Innisfil
In all we do, we have the freedom to be our best self, belong, excel….

Are you looking for an exciting opportunity to lead a talented customer service team and work as a cross functional corporate leader in the evolution of customer service delivery? If so, we want to hear from you!!

Aligning with our corporate strategic plan to 'lead and manage' and support the community strategic plan of 'grow, connect, sustain', in this role you will be able to collaboratively contribute to enhancing customer service delivery, improve coordination, and improve processes and corporate performance. As well, you will have the opportunity to 'excel'- with the freedom to succeed, leveraging your bold, fearless enthusiasm which will empower you to take risks, to
innovate and to grow your team personally and professionally!

As Leader - Customer Experience, you will provide leadership to an engaged, motivated and empowered team; manage a strategic plan for the continued evolution of the department, and drive and measure performance. You will engage as a corporate business leader in other areas
of the organization and offer your skills to help the Town deliver excellence in service, in many facets, to our community.

We are seeking a driven self-starter who thrives in an environment of innovation, crossfunctional collaboration, and someone who wants to make a meaningful contribution to our corporation and community. You hold a post-secondary degree or diploma in Business Administration or a related field. You have a minimum of five (5) years of leadership experience, with a track record of achieving favourable results. Class G Driver's License in good standing
and reliable vehicle to use on corporate business is required. Ability and availability to attend evening and/or weekend meetings or other events; and to respond to major emergencies as required.

To learn more about the Town of Innisfil and to apply, please visit www.innisfil.ca/employment.
Closing date is January 5, 2018.

To apply to this position, submit your application online though our applicant tracking system. In the event you require an alternate method of submitting your application, please contact the Town's People & Talent team by calling 705-436-3710.
We thank all applicants and advise that only those selected for an interview will be contacted. Personal information will be used to determine eligibility for potential employment and is pursuant to the Municipal Freedom of Information and Protection of Privacy Act.
Accommodations for persons with disabilities will be provided, on request, to support candidate participation in all aspects of the recruitment process. To request accommodation, please contact People & Talent.