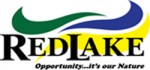 Operations Supervisor
Municipality of Red Lake
Reporting to the Chief Administrative Officer (CAO), this position is required to manage the operations and maintenance of all municipal infrastructure; including roads, sidewalks, water and sewer, etc. and related operations; traffic control and bridges. The position is also accountable for developing and maintaining a work place culture that aligns with corporate values and achieves service excellence through innovation, continuous improvement, and a commitment to providing best value and services to the residents of Red Lake.
Position Requirements:
Minimum of five (5) years progressive Public Works supervisory/management experience.
Progressive experience in operational environments involving municipal infrastructure and program performance management.
Superior leadership and communication skills with demonstrated success in developing, leading and managing professional teams.
Ability to develop and sustain high performing teams while working collaboratively with Senior Management and other Municipal departments to optimize program performance, accountability, and overall service delivery.
Ability to effectively manage all aspects of the departmental budget.
Must demonstrate a working knowledge in areas of legislation pertaining to roads, winter maintenance, Highway Traffic Act, Ontario Drinking Water Regulation, the Ontario Occupational Health and Safety Act, and all other applicable legislated regulations and acts.
Demonstrative ability for effective and efficient service delivery.
A commitment to work place health and safety and demonstrated success in developing a "safety" culture in an operating environment.
Must have or have the ability to obtain a Certified Road Supervisor (CRS) Designation.
Valid drivers license, Class "G", with a clean driving record.
Compensation for the position will commensurate with experience and qualifications.
Applicants are invited to apply by submitting a completed resume to the undersigned no later than 12:00 noon, Wednesday, December 20, 2017.
The Municipality thanks all applicants and advises that only candidates to be interviewed will be contacted.
Personal information submitted is collected under the Municipal Freedom of Informational and Protection of Privacy Act and will only be used for the purposes of determining eligibility for this competition. Accommodations for job applicants with disabilities are available upon request.
If you require further information please contact Mark Vermette at: 1-807-735-2096
e-mail: mark.vermette@redlake.ca; or check our web site at: www.redlake.ca
Attention: Mark Vermette
Chief Administrative Officer
Municipality of Red Lake
P.O. Box 1000
Balmertown, Ontario
P0V 1C0