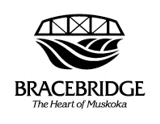 Senior Planner
The Town of Bracebridge
Planning and Development Department
Come join us! Be part of an enterprising team that's proud to support a vibrant, healthy, safe and caring community. We are seeking well qualified, dedicated, and enthusiastic and customer service focused applicants for the position of:
Reporting to the Manager of Planning Services, the successful applicant will be responsible for assisting in the processing of planning applications including zoning amendments, official plan amendments, plans of subdivisions, condominiums, site plans, and consent and minor variance applications. This position will also assist in key projects and be responsible for providing excellent customer service in responding to zoning and planning related inquiries, liaising with Municipal, District and Provincial governments, and providing professional planning advice to the Corporation, the public and potential applicants. The Senior Planner will also provide interpretations and recommendations to the Planning and Development Committee, Committees of Adjustment and Council, and provide back-up assistance to other staff.
Applicants must have a university degree in planning or a related planning discipline, be a member or eligible for membership in OPPI, have a minimum of five years of municipal experience as a Planner with demonstrated experience in the review and preparation of various planning applications and a thorough working knowledge of the Planning Act and other building/zoning/property maintenance-related legislation/regulations/standards and related enforcement processes. Excellent interpersonal, project/time management, analytical, communication, presentation, problem-solving/mediation, staff leadership, supervisory and computer skills including the Microsoft Office Suite are required.
The successful candidate must possess a Class "G" driver's license in good standing, have access to a reliable vehicle for use on corporate business, and provide an acceptable current driver's abstract and an acceptable current criminal reference check.
This is a full-time Bargaining Unit position. Hourly Wage: $35.37-$37.15-$38.99
For more detailed information, please see the Job Description for this position at www.bracebridge.ca under Employment and Volunteer Opportunities.
Please submit your application including covering letter and resume, quoting File 2017-O-007, by December 15, 2017 to:
Town of Bracebridge
Attention: Human Resources
1000 Taylor Court, Bracebridge, Ontario P1L 1R6
File Reference: 2017-O-007
E-Mail: humanresources@bracebridge.ca
We thank all who apply, however, only those candidates selected for an interview will be contacted. Personal information is collected under the authority of the Municipal Act, S.O. 2001, c.25 and will be used to determine employment eligibility. The Town of Bracebridge is an Equal Opportunity Employer and is committed to meeting its obligations under the Ontario Human Rights Code and the Accessibility for Ontarians with Disabilities Act. Questions regarding collection of information or accommodation should be directed to the Corporate Services Department at (705) 645-5264