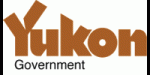 Director - Labour Relations
Government of Yukon - Whitehorse
Public Service Commission - Labour Relations Administration
Location: Whitehorse, YT
Salary: $112,366 - $154,233 per annum
Closing date: December 13, 2017
If you are a dynamic, strategic thinking leader who takes pride in working collaboratively and building strong partnerships, this senior role with the Public Service Commission is for you.
Working within the Public Service Commission's mandate to provide human resource direction, advice and support services to Yukon government departments and employees, you will lead the Labour Relations Branch to act as the employer on behalf of the Yukon government, and to establish and maintain human resource legislation, policies and collective agreements.
Reporting to the Public Service Commissioner, you will lead the strategic development and administration of labour relations for the public service, foster and manage the relationship between the government and its unions, and be the source of sound advice and guidance to management. Along with developing and maintaining an effective framework for the conduct of employer-employee-union relations within government, you will lead collective bargaining negotiations for the Yukon government. As Director of Labour Relations, you will also be responsible for overseeing employment-related settlements and human rights cases.
For more information about this position, please contact:

Renee Paquin, Director, Corporate Human Resources & Diversity Services, at
(867) 667-5024 or Renee.Paquin@gov.yk.ca.
Essential Qualifications
Degree or related education in public administration or human resources with a preference for labour/industrial relations or labour law;
Significant experience leading multi-party negotiations, with a strong preference leading management-side representation in collective bargaining;
Executive-level experience in the public sector providing corporate oversight and direction in the implementation and execution of policies, frameworks and agreements; and
Experience developing strategic recommendations, implementing integrated solutions and strategies, and providing advice to all levels of management.
Desired Knowledge, Skills and Suitability
The Public Service Commission is seeking an individual who excels at building, fostering and managing collaborative and cooperative relationships. The ideal candidate is a skilled influencer and a proactive problem-solver who has demonstrated integrity and authenticity, someone who can negotiate and resolve conflict, looks at innovative means to accomplish goals, and has strong decision-making abilities. This individual is a role model with the ability to motivate, mentor and coach a high-functioning, diverse team. The Director, Labour Relations is an integral member of the department's senior management team and plays a key role in setting strategic direction for the department.
Candidates will be assessed using the Yukon Government's Core Competency Framework. The competency model consists of the following eight leadership competencies:
Taking Action and Achieving Results
Promoting Common Values and Ethics
Developing People
Demonstrating Client Focus
Modeling Interpersonal Skills and Personal Responsibility
Influencing Others
Thinking Strategically
Leading Change and Innovation

Additional Information:
Approved candidates may be provided reimbursement of interview/relocation expenses, in accordance with the Interview & Relocation Expense Directive.
We are the Yukon public service. Every day, we come together to serve the people who live here, and to make a difference in so many ways—from simple to extraordinary and everything in between. Here, you will find the diverse opportunities you desire to develop your career while enjoying a warm sense of community and vibrant artistic, cultural and recreational amenities, all set in a spectacular natural environment.
How to Apply
To apply for the position of Director - Labour Relations, and for full details on the requirements of the role, please visit: http://employment.gov.yk.ca.
"Committed to Employment Equity"