On the Move
Career Announcements
Dawn Attorp – City of Kimberley
The City of Kimberley is pleased to welcome Corporate Officer Dawn Attorp.
Dawn brings 8 years of experience as the General Manager of Corporate Administration from the Regional District of Central Kootenay (RDCK), where she also served as Acting CAO for one and one half years in 2006-2007. Dawn also worked for the City of Grand Forks from 1991 to 2005. She is a Certified Municipal Clerk as designated by the International Institute of Municipal Clerks, and holds an Intermediate Certificate on Local Government Administration from the Provincial Board of Examiners.
Dawn begins her position with at City Hall on Monday, July 18th, 2016 at which time she can be reached at 427-9659 or at dattorp@kimberley.ca
Posted Jul-07-2016
---
Tom Ng – Municipality of French River
Tom Ng recently joined the Municipality of French River as its new Treasurer on May 16, 2016. Tom immigrated from Hong Kong to Canada at a young age, and has spent most of his life living in the City of Toronto. He graduated from the Business Administration Program at Ryerson University in Toronto and, shortly after graduating from university, enrolled himself in the Certified General Accountant's Program of Professional Studies, where he received his CGA designation in Ontario
Tom gained most of his municipal experience in the 12 years he spent in the Northwest Territories and Nunavut.
Posted Jun-29-2016
---
Michael Heck – Parkland County
Parkland County Council recently announced the appointment of Michael Heck as Chief Administrative Officer (CAO).
Most recently employed as Vice President at Stuart Olsen Construction, Heck has extensive rural experience having previously worked as the President and CEO of the Federation of Alberta Gas Co-ops, where he was responsible for leading the organization through a challenging and developmental period in its history.
As CAO, Heck will lead the development and implementation of all policies and programs established and approved by Council; guide and advise Council on legislation and municipal operations, and provide information to support Council in making informed decisions. Working alongside Council and staff, he will provide vision, leadership and direction to the organization.
Posted Jun-28-2016
---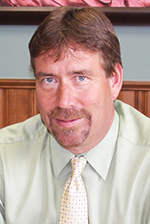 Jeffrey Lawrence – Town of Antigonish

Jeffrey Lawrence has recently joined the Town of Antigonish as the new CAO.

Jeff has a strong background in municipal government, most recently in Lac La Biche, Alberta, as a Senior Manager. Jeff has worked in various portfolios during his four years in Lac La Biche and has contributed greatly to the organization as well as the town. Jeff also has prior experience in Nova Scotia, having previously held the CAO position for the Town of Hantsport from 1997 to 2012.

Jeff has a Masters Degree in Public Administration and a Bachelors of Commerce from Dalhousie University.

He assumed his duties as CAO on June 20, 2016.

Posted Jun-28-2016
---
Tim Savoie – City of Port Moody
The City of Port Moody has hired a new city manager. Tim Savoie has more than 20 years of experience in various senior municipal roles throughout British Columbia and New Brunswick. He has an extensive background in municipal land use planning and has led a number of planning initiatives focused on creating complete communities with transit orientation. Savoie returns to the City of Port Moody where he worked previously as the General Manager of Development Services.
Savoie will leave his current role as Vice President, Transportation Planning and Policy at TransLink where he was responsible for the development of investment and strategic plans, transportation policy and guidelines, as well as forecasting and research initiatives for the regional, multimodal transportation system.
Savoie is set to begin July 25.
Posted Jun-27-2016
---
Derrick Thomson – City of Guelph
The City of Guelph is pleased to announce the recent appointment of Derrick Thomson as its Chief Administrative Officer.
Derrick has built a decades-long career in senior management roles with the City of Brampton, as CAO of the Township of West Lincoln and most recently as Deputy CAO of Public Services at the City of Guelph.
He has served in senior management roles with the Ontario Municipal Administrators' Association, the Municipal Internal Auditors Association of Ontario and supported the YMCA-YWCA Board of Guelph.
As CAO of the City of Guelph, Derrick is leading a passionate public service continually driving municipal innovation and providing exceptional public service.
Posted Jun-27-2016
---
David Kim – City of Cranbrook
The City of Cranbrook recently announced the appointment of David Kim as the new Chief Administrative Officer (CAO). David comes to Cranbrook via Calgary bringing with him over 20 years of leadership experience in both the public and private sectors. An engineer by trade, David spent 14 years with the City of Calgary. Most recently, he was Vice President of Land Development with R.J. Burnside & Associates Limited – a Canadian and international engineering and environmental consulting company with eleven branches nationally including Calgary.
David is anticipated to bring a strong mentoring leadership style to the role of CAO, along with a background in strategic planning, collaborative negotiation, problem solving, and organizational improvement skills. David also brings experience with business, land and municipal growth management, infrastructure policies, financial feasibilities, and municipal approvals.
Posted Jun-25-2016
---
Jim Hendricks – City of Kimberley
The City of Kimberley, BC has announced the appointment of Jim Hendricks as the Chief Financial Officer (CFO).
Jim Hendricks brings 16 years of experience from the City of Fernie, where he has held the position of Chief Administrative Officer (CAO) for the past 3½ years. Prior to his appointment as CAO for the City of Fernie, Jim held the position of Director of Financial and Computer Services for nine years and Deputy Treasurer for two years, also with the City of Fernie.
Prior to his career in local government administration, Jim worked as an accountant in the private sector, spending three years in the mining sector and nine years in the steel industry.
Jim Hendricks begins his position at city hall in Kimberley on July 18, 2016.
Posted Jun-27-2016
---
Jeff Lees – Town of Penetanguishene
The Town of Penetanguishene has hired Jeff Lees as the municipality's new Chief Administrative Officer (CAO).
Lees brings significant municipal leadership experience, having served as the Director of Financial Services/Treasurer for the Township of Georgian Bay since 2010. He is a Chartered Professional Accountant (CPA) and Certified General Accountant (CGA), with a Bachelor of Applied Business Administration – Accounting and Information Technology and a Masters Certificate in Municipal Leadership. His community involvement includes his roles as Director on the Georgian Bay General Hospital Board and Level 5 Ice and Ball Hockey Official.
Lees commenced his employment with the town on May 30, 2016.
Posted Jun-26-2016
---
Rob Horne – City of Stratford
The City of Stratford is pleased to welcome Rob Horne as its new Chief Administrative Officer, effective June 27, 2016.
Most recently, Horne was Commissioner of Planning, Development and Legislative Services for the Region of Waterloo.
He possesses over 30 years of municipal experience and has served on numerous boards across the province. Most recently, he was the Chair of the Regional Planning Commissioners of Ontario, as well as a long-serving board member of the University of Waterloo Accelerator Centre, fostering new start-ups in the tech sector.
Horne holds undergraduate and graduate degrees from the University of Waterloo, a diploma in Public Administration from the University of Western Ontario, and is a Registered Professional Planner.
Posted Jun-26-2016
---
Milena Avramovic – Town of Niagara-on-the-Lake
The Town of Niagara-on-the-Lake recently appointed Milena Avramovic as its new Chief Administrative Officer (CAO) effective May 16, 2016.
Avramovic served as the town's Director of Community & Development Services from 2011 to 2013, in which capacity she oversaw a number of significant developments, prior to accepting accepting a position of CAO with the Township of Leeds and the Thousand Islands, where she had been serving the last few years.
Her past work has included being a Senior Advisor for Policy & Government Relations with the Association of Municipalities of Ontario (AMO) and a Senior Planner with the Ministry of Municipal Affairs & Housing (MMAH).
Avramovic brings a thorough understanding and practical approach to planning and policy as well as familiarity and experience in Niagara-on-the-Lake during her years of service with the town.
Posted Jun-26-2016
---
Peter Kelly – City of Charlottetown
City of Charlottetown recently announced that Peter Kelly was selected as the successful candidate for the position of Chief Administrative Officer, effective May 1, 2016.
Kelly began working at the municipal level when he was elected as a town councillor in Bedford, Nova Scotia in 1985 after overseeing employment programs for the Province of Nova Scotia for four years. He was elected as the Mayor and CEO of the Town of Bedford from 1991-1996. After serving another term as a councillor, Kelly went on to be elected as the Mayor of Halifax where he served until 2012.
Most recently, Kelly was the Chief Administrative Officer for Westlock County in Alberta (2014-2016).
Posted Jun-26-2016
---
Found your perfect match? Share the news!
To post your career announcement here, please see full details on our job board information page.
---